OUR ANNUAL FUNDRAISER "WINTERFEST" IS A COLLABORATION OF TWO DISTINCT EVENTS NAMELY, CARNIVAL AND FLEA MARKET.
Flea Market January 24 – 26, 2020
Carnival January 30 – February 2, 2020 
To Sign up to Volunteer for Flea Market & Carnival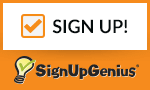 Winterfest Live and Silent Auctions

are one of the highlights of Winterfest but it cannot happen without your generous donations of items. All donations to the auction are tax deductible.  If you have anything to donate, or know anyone with a beach house that would donate a week's rental or season tickets that would donate a game or two, please get in touch with John Barnocky, Jr. at (407) 925-1212.
Click on this link

 

f

or a list of some of the highlights of the Auction Items.

 

Click on this link

 

f

or a list of some of the highlights of the Auction Items.

 

Click on this link

(COMING SOON)

for a complete list of silent and live auction items  
Wearables such as T-shirts, polo shirts and sweatshirts will be available for purchase in the Narthex after all Masses.
Unlimited Ride wrist bands will only be pre-sold

in the Narthex and the Church office Monday-Thursday.  They will not be available for purchase at the Carnival. Cost $45.00 for all four days. 
Daily Wrist Bands will not be pre-sold but will be available at the Ticket Booths at the Midway

each

day of Winterfest.  Cost for one day unlimited ride wristband will be as follows and can be purchased at the event only:
Thursday January 30, cost is $20.00
Friday January 31, cost is $25.00
Saturday February 1, cost is $25.00
Sunday February 2, cost is $20.00
Raffle tickets are ready for purchase, in the Narthex after Masses or in the church office during business hours, Monday – Thursday, or bring in your tickets that were mailed to you from home for a chance to WIN!!!
Winterfest Baked Goods Sale is another area that needs your help. We need you to bake items such as Strawberry Pies, Chocolate Bundt Cake as well as Cheesecakes, Cookies, Brownies and all such yummy treats. Recipes will be provided to you when you sign up in the Narthex after all Masses.
Hours of operation for both the Flea Market and the Carnival are varied, so please refer to the calendar for times.